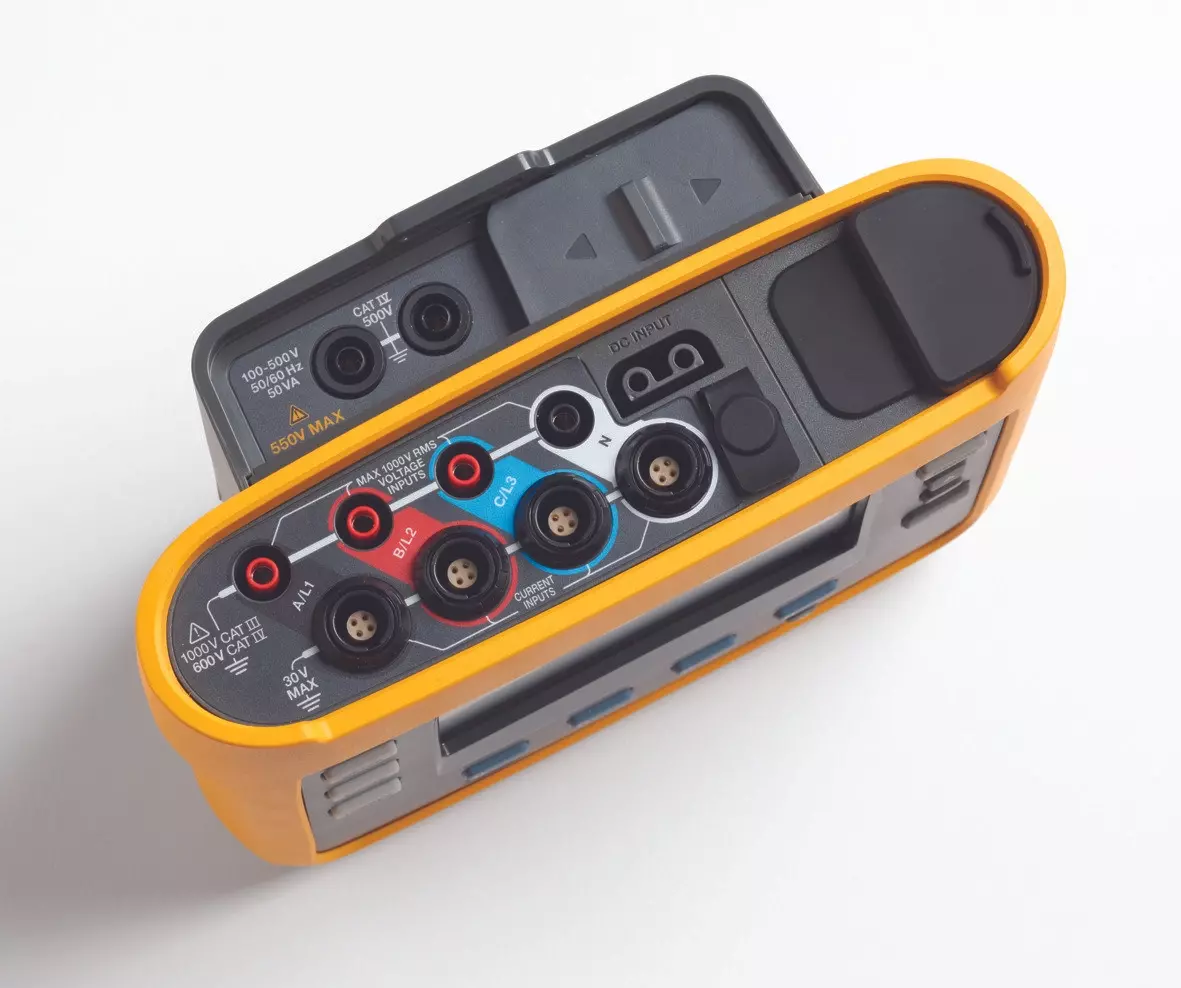 Fluke Safety Alert: 173X & 174X Series
Safety Alert: Fluke 173X & 174X Series
Fluke have issued a critical safety alert where there is a danger of serious personal injury or death through improper use of the test lead set that is supplied with 173x Series (Models: Fluke-1730, Fluke-1732, Fluke-1734, Fluke-1736 and Fluke-1738), the 174x Series (Models: Fluke-1742, Fluke-1746 and Fluke-1748) Power Quality Loggers and the 3540FC Power Monitor
Fluke has determined that certain improper use of the test lead set, 3PHVL-1730 or 3PHVL-1730-5M 'Voltage Test Lead, 3-phase + N', included with the 173x Series,174x Series Power Quality Loggers and 3540FC Power Monitor, may potentially expose users to hazardous conditions, posing the risk of serious personal injury or death.
While these test leads are compliant with applicable safety standards, it is possible for a user to miswire the voltage connections on the test lead set when making connections to a Logger. See the diagrams below for examples of miswiring errors.
To prevent any occurance of mis-wiring Fluke had developed a replacement lead set and will replace the current set of customers leads for those who have these equipments. To find out more about this safety alert and to request free a replacement lead set visit: https://www.fluke.com/en-gb/support/safety-notices/critical-safety-alert-for-173x-174x
Examples of possible miswired voltage connections resulting in a short circuit
(VOLTAGE CONNECTION ERRORS ARE INDICATED BELOW WITH A RED 'X'):
174X Series Incorrect 3-Phase Test Lead Connection
3-Phase Neutral to Phase Short Circuit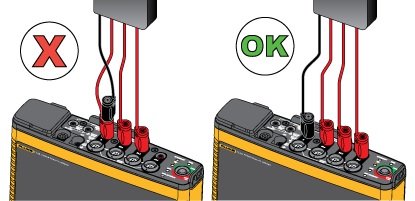 3-Phase to Phase Short Circuit
173X Series and 3540FC Incorrect 3-Phase Test Lead Connection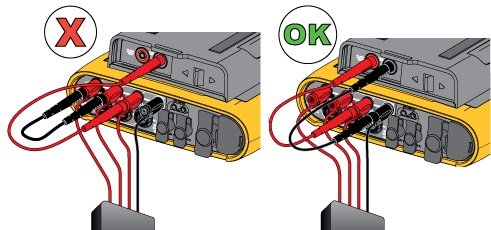 3-Phase Neutral to Phase Short Circuit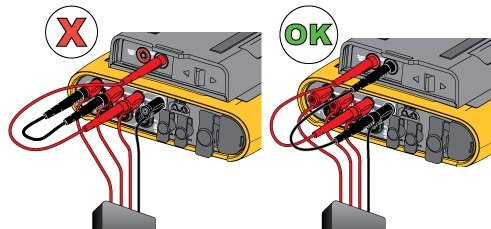 Replacement Lead Fitted
To facilitate powering the Logger from the measurement terminals, the replacement test lead kit additionally includes short jumper accessories with both a stackable connector and a straight banana connector. The configuration of this replacement test lead kit eliminates the possibility of miswiring the terminals.
Jumpers only with measurement leads
---